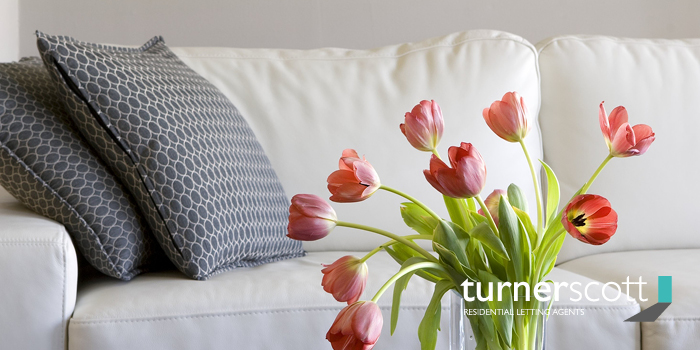 What rental income can I expect from my property?
As you would expect, that all depends on the location, the number of bedrooms, condition of the property and additional attributes (en-suite bathrooms, garden, garage etc). At Turner Scott, we're happy to offer impartial advice on the sort of figure your property may realistically achieve on the rental market. We're also realistic: we'd rather ensure your property is successfully let rather than setting expectations too high and having the property stand empty.
How does a landlord or tenant extend or cancel an Assured Short-hold Tenancy (AST)?
Most tenancies are on an Assured Shorthold Tenancy basis, commonly either 6 or 12 months in duration. Providing the terms of a tenancy have not been breached, a landlord may not regain possession until after 6 months (or longer if the 'fixed-term' is longer) unless the tenant agrees. By law, if a landlord wishes to terminate a tenancy they must provide the tenant with notice in writing two complete calendar months in advance.
Do landlords need to pay tax on rental income?
Yes - renting a property is seen as a commercial venture and all landlords have to declare income and costs, regardless of whether they are making a profit or not. You are also required to keep all records, invoices, receipts and statements for up to 6 years so that HMRC may inspect your accounts. It's not all bad news as HMRC are quite generous in allowing offsetting a number of running costs including the interest payments on your mortgage and any expenditure for maintenance.
Who will undertake viewings of the property, interview prospective tenants and negotiate?
Turner Scott are more than happy to offer all of these services to our clients. There are occasions where some landlords prefer to meet prospective tenants and undertake the viewings themselves, although this is more the exception than the rule.
What is the Tenancy Deposit Protection service?
Most private landlords and letting agents who take deposits for assured short-hold tenancies (ASTs) in England and Wales are legally required to safeguard them with a Government authorised tenancy deposit protection scheme. The Deposit Protection Service (The DPS) launched in 2007 and has grown to become a trusted partner to many landlords and letting agents, now protecting over one million tenancy deposits.