As a tenant, you expect to enjoy peaceful occupation of your home and share responsibility for the upkeep of the property with your landlord.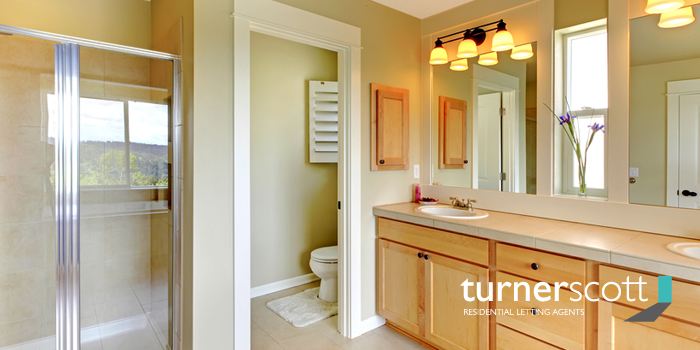 Inevitability, maintenance issues will arise from time to time, the vast majority of which are minor in nature. If you wish to report a repair, please click on the 'REPORT A REPAIR' button at the top of our site or visit https://turner-scott.fixflo.com. Alternatively, please call us on 01539 736999 or send an email to lettings@turnerscott.co.uk.
Sometimes, more urgent situations arise and if you can't reach us, this can be very distressing. Please note that we do not operate an out of hours service, so you will need to seek help from an appropriate, qualified contractor. Out of hours call out charges will only be paid by the landlord if the repair is of an emergency nature where the fabric of the property is at risk. For that reason we have detailed below the situations that might be considered urgent and guidance on dealing with such situations.
Gas Leak
If you suspect a gas leak call National Grid's emergency service on Freephone 0800 111 999.
For further guidance, click here
Water Leak / Burst Pipe
Turn off the supply at the mains stop valve as soon as possible - we strongly advise you familiarise yourself with its location within the property. For further guidance click here
In the event of a water leak or burst pipe, you should contact us as soon as possible. If the Turner Scott offices are closed you should consider whether urgent assistance is needed and, if so, contact a reputable plumber for help. Please be aware that unnecessary weekend / Bank Holiday / out of hours call outs may result in costs being reclaimed from you.
Power Cut
If you experience a power cut, please first check check to see if other properties nearby are affected. If they are, please contact Electricity North West on 0800 1954 141 or, if you have internet access, go to www.enwl.co.uk/power-cuts
If just your property is affected, check the fuse box for tripped fuses. If none are tripped, or if they will not reset, you will need to contact a qualified electrician for assistance. Please note they must be NICEIC or NAPIT registered. Please be aware unnecessary weekend / Bank Holiday / out of hours call-out may result in costs being reclaimed from you.
Boiler Issues
Loss of hot water and / or heating can be very inconvenient, particularly during colder weather and for prolonged periods.
You should contact us as soon as possible and we will arrange for a qualified heating engineer to attend as quickly as we can. Please note that this situation is not deemed emergency if alternative sources of heating e.g. open fires or gas fires are available. If no other heating is available and you cannot contact us, please get in touch with a GAS SAFE registered heating engineer. Please be aware that unnecessary weekend / Bank Holiday / out of hours call outs may result in costs been reclaimed from you.
If your property is covered by a 'contract' arrangement, then please make sure you contact the correct provider eg British Gas, for assistance.
Whilst we always strive to achieve the best possible standards of service, we do rely on third parties to deal with some of these issues. Reputable tradesmen are, we're sure you will understand, extremely busy and there may be unavoidable delays in dealing with some issues. Whilst we do try to avoid this, it is a problem which affects tenants and home owners alike and we would be grateful for your patience and understanding on these occasions.
Should you wish to discuss any aspect of this guidance in further detail, please do not hesitate to contact us on 01539 736 999 or via email lettings@turnerscott.co.uk